Qualified Medicaid Residents who reside in Nursing Home Facilities must pay what income they receive to the Nursing Facility each month less a small portion of their income to be used for their own personal needs. Senior Behavior Wellness plans qualify as an allowable reduction to the resident's liability to the Nursing Facility. Qualified Medicaid Residents can receive the Senior Bevahior Wellness Insurance plan at NO additional cost to them or the Nursing Facility.
Medicaid Resident Cost (Example Only)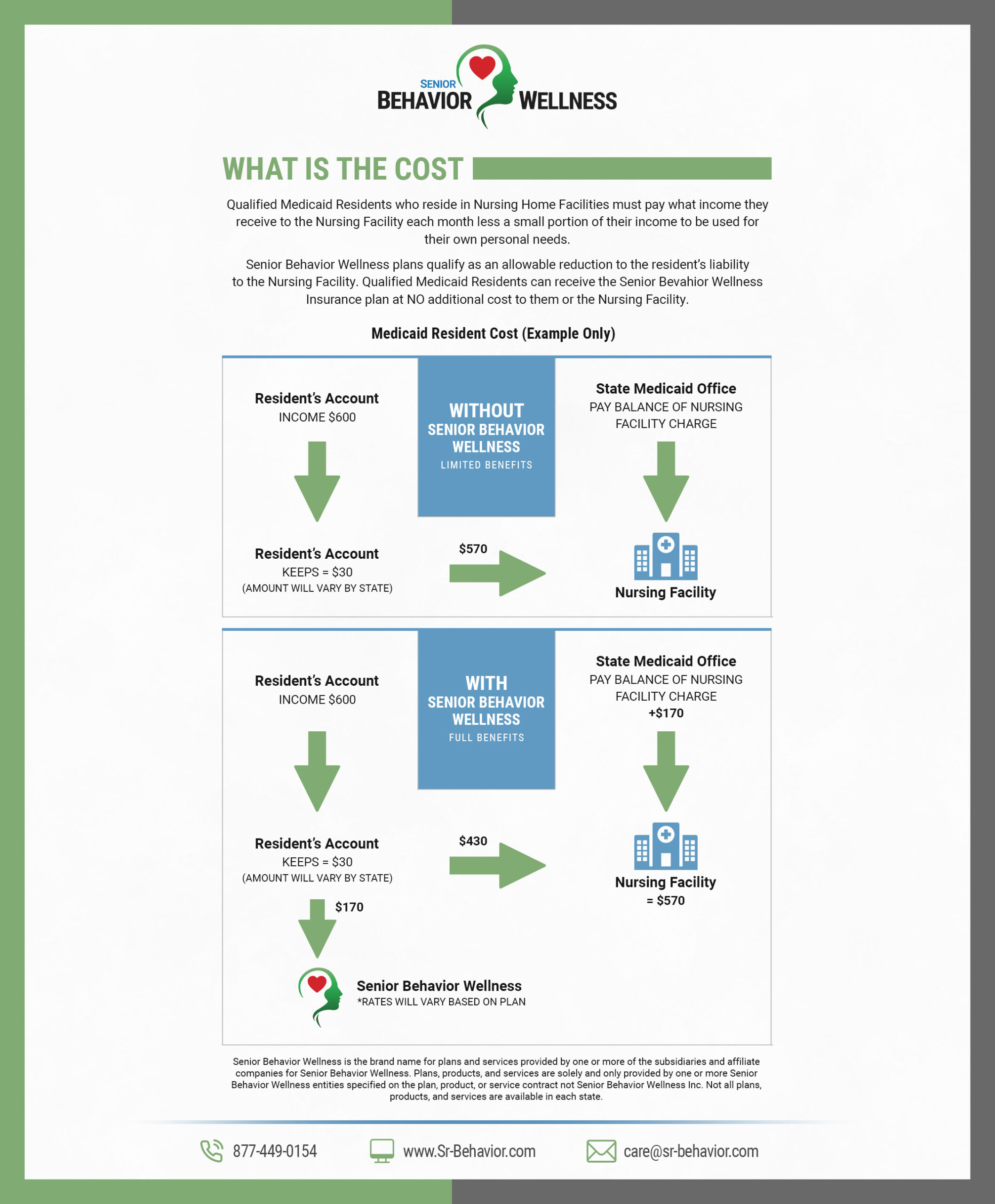 Senior Behavior Wellness is the brand name for plans and services provided by one or more of the subsidiaries and affiliate companies for Senior Behavior Wellness. Plans, products, and services are solely and only provided by one or more Senior Behavior Wellness entities specified on the plan, product, or service contract not Senior Behavior Wellness Inc. Not all plans, products, and services are available in each state.